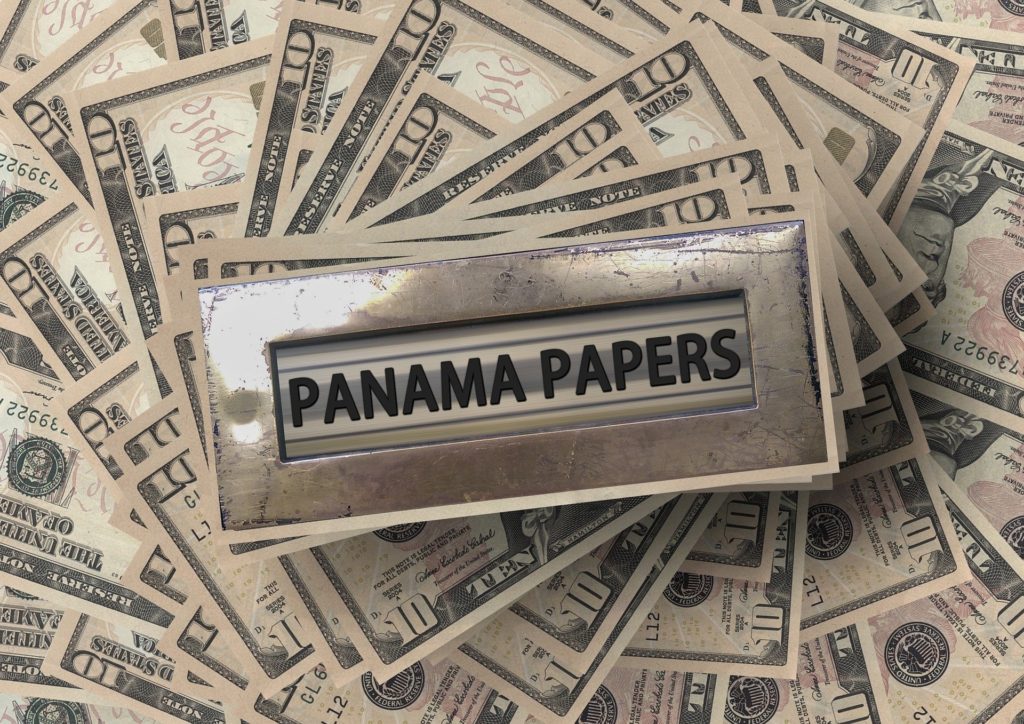 The catastrophic management of our federal and regional governments in the face of various health or climatic crises has created an abysmal gulf in the population. In this context, does the Finance Administration in general and the Special Tax Inspectorate (ISI) in particular, behave fairly towards the Belgian taxpayer? Are they doing what it takes to get the money where it is, or prevent some from sending it where it gets « lost »?
In other words, are all Belgians equal before the ISI and is this administration well directed in the face of the « leaks » on tax havens? We will try to answer this question by looking at the particular case of one of the leaders of ISI, Mr. Yannic Hulot (general advisor at ISI).
In fact, you can do a search on your computer by typing this name, followed by « ISI ». At the time of writing, we note that Mr. Hulot was the privileged contact of a journalist from Le Soir in an article published on Monday, October 18, 2021 and entitled » Behind the scenes of the offshore hunt « .
This one-page article is characterized by listing all the reasons for failure of an ISI investigation, and there are many. If they wanted to explain to us that it is very difficult to catch the big fraudsters, they wouldn't have done otherwise…
» We have recovered 20 million euros in twenty years « (1), says Yannick Hulot. « 20 million », compared to payments amounting to hundreds of billions, is not much.… This ridiculous output is explained by an even smaller number: the unit in charge of controlling hundreds of billions of euros is composed of… 4 people.
Yannick Hulot claims that there is little fraud in all these billions, with a strange argument: » When a Belgian company buys pineapples in a tax haven, it makes a payment to a bank account registered there to pay its supplier. Here is the ultimate explanation of the role of tax havens: to promote the cultivation of pineapples.
To justify these amounts, Yannick Hulot gives the example of the dredging/construction sector (which in fact concerns two large companies, Jan de Nul and Deme, in which Didier Reynders' former chief of staff is a shareholder) which, he says, signs contracts » in Southeast Asia, but must go through the Emirates, Hong Kong or Singapore . A tax official explains that these large companies « must » go through tax havens to do their business. We're off to a bad start… » Incredible indeed, for one who might have believed that ISI leaders were motivated by their work. This is not the case.
Could something in Mr. Hulot's background explain this lack of motivation? Like for example his marriage… Indeed, the wife of Mr. Hulot belongs to the Moorkens family. This one is known, as we already wrote in 2020, to be very rich. « The man is of Walloon origin, but his wife belongs to the Moorkens family. The latter is reputed to be a member of the Flemish economic aristocracy. « De rijkste belgen » ranks this family and its Alcopa group as the 376th wealthiest in Belgium with a capital of € 50,419,000. The boss of the ISI spends his weekends between Knokke and Verbier… The gamekeeper also shares his time with poachers. Needless to say, Hulot has destroyed all attempts to get the truth out about the tax evasion of the big Flemish families. Aren't we right in the middle of the definition of nepotism? »(2).
This situation is made worse by two factors. The first one is that we have been told that a whistleblower tried to provide the ISI with a hundred files of big Belgian fraudsters with accounts in tax havens. Hulot, in charge of this file, did not openly refuse. However, he used the excuse of numerous excuses to send the daring man to other administrations as well as to the Brussels Public Prosecutor's Office, where Jean-Marc Meilleur did the same thing. Incredible, but true. No one wanted evidence of massive tax evasion in tax havens. As if the Belgian treasury didn't need it…
The second is the entourage of Mr. Hulot. His Russian-born secretary, a certain MK, was assiduously interested in all files that might concern the Russian secret services. She also frequents shooting clubs. From there to see in her a spy…
In conclusion, it appears that in the absence of more serious measures, Mr. Hulot and his secretary should be urgently transferred to a place where there is no danger of collusion, espionage or nepotism.