We asked this question to two people who had experienced political and media coercion because they did not repeat the official line: « You have taken positions and made speeches that, since the beginning of Covid-19, did not fit into the official line of political and media discourse, what were the repercussions for you and what forms of pressure and censorship were applied?

Louis Fouché and Jérémie Mercier explain.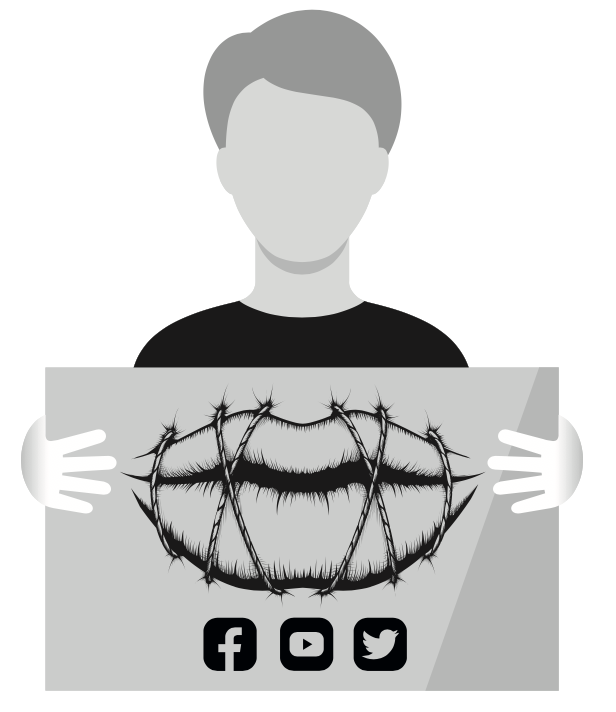 CENSORSHIP AND DEFAMATION
LOUIS FOUCHÉ
Hello, I am an intensive care physician. I was working in Marseille in the intensive care unit of the university hospital. In the imperfect tense because I am now on legal leave of absence from the hospital civil service, a kind of unpaid leave. By choice, because I am now convinced that our system is collapsing before our eyes and that we must act to create a desirable « tomorrow » together. I have the honor of being one of the diplomats for a collective of doctors, caregivers, scientists, researchers, artists and citizens called Reinfocovid. The purpose of this collective is to bring together all those who want to act for a fair and proportionate health policy, to help reopen the scientific and democratic debate, to help our fellow citizens to move away from fear towards caution and from anger towards courage, and finally, to propose another health policy. Beyond that, we believe that this crisis is the end of a severe systemic disease of our daily neoliberal capitalist globalized predation on nature and living things in all its forms, and that, in fact, it is an opportunity and a challenge to change everything. It goes without saying that our positions question very strongly the counterproductivity of all the technical systems (monetary, social, health, cultural, media, political) of our western existence, which has been too comfortable until now.
All these reasons to be are served by a non-violent posture assumed from Gandhian inspiration. The way is the one of measure and of a search for the right balance. Reinfocovid is a citizen collective. It has no real legal status, no bank account, no money. Everyone is a volunteer. Everything is paid for out of our pockets for the computer and material background. We are organized as much as possible according to the principles of shared governance. For those who have never heard of it, it is what inspires the liberated enterprise or things in this style, as in the book Reinventing organizations by Frédéric Laloux or in the work of theUniversité du Nous de Chambéry. It's a form of governance close to holacracy, extremely democratic. We aspire to the emergence of a true political force of non-violence.
However, every one of our actions and communications has simply been invisibilized, mocked, slandered, defamed, censored by the media powers and the big digital platforms like Youtube since the beginning of the crisis. It was a surprise and a shock to see that the official speeches, despite their inconsistencies, had become unassailable axioms. The science that is constantly brandished has become a completely absurd and falsified sectarian scientism. We got together to try to figure it out, and then to make a different statement. The road is paved with pitfalls!
Youtube censored more than 19 of our videos, then all of them (we published more than 300 in one year on subjects as varied as money creation, covid, humor, art, integrative health, permaculture, testimonies of scientists, researchers, citizens, the Independent Scientific Council). Youtube added a banner to explain that it moderates our subscribers and views to get rid of « unwanted subscribers ». We have seen our subscribers drop. We were amazed to see that the views under our videos were dropping. We understood that we were » shadowbanned « , that is to say, invisibilized for the public. Finally, with spite we saw our two main channels on youtube, with respectively 110 000 and 75 000 subscribers, finally closed by the platform without even an email of explanation.
The mainstream media barked loudly, cynically reminding us of their servitude to the political and economic powers, as Serge Halimi had clearly stated in his book Les nouveaux chiens de garde. When a spin-off of Reinfocovid launched citizens' lists for the cantonal and regional elections, we took a step forward. It was too much: Co-construction, Democracy, Ecology, Ethics, Peace and Transparency. That's all it took for me to be unanimously presented as a guru of an extreme right-wing sect calling for violence.… Sic. After 6 appearances in the mainstream media, I was simply vaporized. No more possibility to talk directly. The media managed to talk about us without ever letting us speak. While making sure that their content was at the top of the google queries on our keywords. My house has been broken into twice. The insides of the family computers were opened and physically visited. I was announced dead on social networks from a car accident for three days. Fake accounts expressing myself or Reinfocovid have been created on the net, instagram, facebook, youtube, etc. The social networks we used to coordinate local collectives (more than 90 to date, in France and internationally) have been closed 5 times.
If it were only absurd… That would be funny. But the slander hammered out with the force of the subsidized media leaves its mark. A fanatical horde of zeteticians claiming to explain the truth of science has zealously commented on each of our publications or words without finding any argument other than insults and ad hominem attacks. Can't you attack the message? Kill the messenger. They have created a group « anti-fouchist action », « Fouché rectal »…
The immediate repercussions were significant pressure from the hospital institution and colleagues, a complaint to the Medical Council, and the loss of many friends. Finally, I decided on my own to go on leave. Loss of my job and my salary. A video on Sputnik allowed me to explain this.
The media does not have a mandate to enlighten the world. They are the disturbing figures of Plato's Republic VII that keep in ignorance and lie at the bottom of the cave. Senior hospital administration does not have a mandate to make sure that the hospital works well and that people are well cared for. Their cynical and cold mandate is to destroy what remains of the public hospital. Delenda est carthago. Politicians do not have a mandate to govern for the common good. They plunder the common good for the benefit of privatized multinational interests. Fact checkers and zeteticians of all kinds are the fanatical and inquisitorial zealots of a materialistic scientism at the orders of money.
We are however going towards better days because the harassing crossing of the desert is in fact a walk towards the oasis. All these vexations are necessary so that the big and small lies are exposed. And may Beauty, Nature, Money, Health, Science, Education, Information, Democracy, Peace be returned to the common good cherished and defended. I am joyful and free. Poor but rich of the link. I have received and receive so much more every day than the screamers have offered me the chance to get rid of. There are more of us every day. Far from the great despotic globalized resets, we are building the local coherence of the world in which we want to live. This world that some people were trying to destroy in order to take us into their mercantile and materialistic dream. Thanks and gratitude to all the censors. They are the unknowing tools of a change for the better.
THE FIGHT FOR INFORMATION
JÉRÉMIE MERCIER
Since the beginning of the « Covid crisis », I have held a discourse that is totally out of step with the official narrative. As a health educator, I have been passionate about a holistic approach to health since 2006, which led me to thoroughly review the narrative regarding health in general and allowed me to understand the « Covid crisis » scam from the beginning.
I have opened a private Facebook (FB) group » Prends Ta Santé en Main » from March 16, 2020, the day of Emmanuel Macron's famous speech during which he said 6 times « we are at war » and announced the « containment » from the next day at noon in France. My goal was to create a place to exchange and inform members, to reassure them in the face of unjustified psychosis and to seek the truth.
While none of my posts in this group have ever been considered « misleading », some group members have relayed information considered as such by FB, which has damaged the « quality » of the group. Some members' posts appeared with a warning (partial information, lacking context, etc.) and other posts were deleted outright by FB.
Continuing my research, I interviewed Pr. Denis Rancourt (former professor of physics at the University of Ottawa) on the question of the usefulness of wearing a mask, following his article that had caused a stir on the Researchgate site, a platform where scientists from all over the world publish their research.
Denis Rancourt had made a bibliographic study of the most serious publications (randomized controlled studies with verified results in the laboratory) on the effectiveness of masks. His conclusions were that surgical masks and FFP2 are not effective in limiting the transmission of respiratory viral diseases.
Our interview, which I posted on my YouTube channel (YT) and my FB page at the beginning of June 2020, earned me many thanks and congratulations, and then the video quickly went viral, which led to harassment from a large number of « zeteticians » and other people who were brought to my FB page by an influential « debunker ».
I had to block dozens of people in a few days in June 2020 because they were insulting me, harassing me and even defaming me on social networks. They also came to rate my books negatively on Amazon or my business on Google My Business. I had to close my Google My Business because of these attacks.
Shortly after, Denis Rancourt's publication was deplatformed (censored) by ResearchGate. Not because it contained errors, but because it gave a conclusion that went against the recommendations of the WHO! In fact, Denis Rancourt's publication had exceeded 500,000 views on ResearchGate, which is exceptional, and it was complicated for them to keep such a widely read and controversial (and therefore fair!) article. Later, Denis Rancourt himself was banned from ResearchGate. His author profile was simply deleted from the platform. A censorship that we would not have imagined until recently.
On my side, I continued my research and interviews with doctors and scientists. Expressing my public disagreement on social networks earned me a strong punishment from FB. My personal FB profile was blacklisted, which de facto prevented me from continuing to make ads on FB, ads that played an essential role in the business model of my company.
In March 2021, after joining the ReinfoCovid collective launched by Louis Fouché, I proposed an exchange between him and Denis Rancourt. This one was censored the next day by FB but curiously remained online on YT. A few months later, YT censored my first video, then a 2nd one, and finally a 3rd one in the process. At each censorship, I could not publish on YT for 1 or 2 weeks, and at the 3rd censorship, I was warned that my channel was threatened to be closed!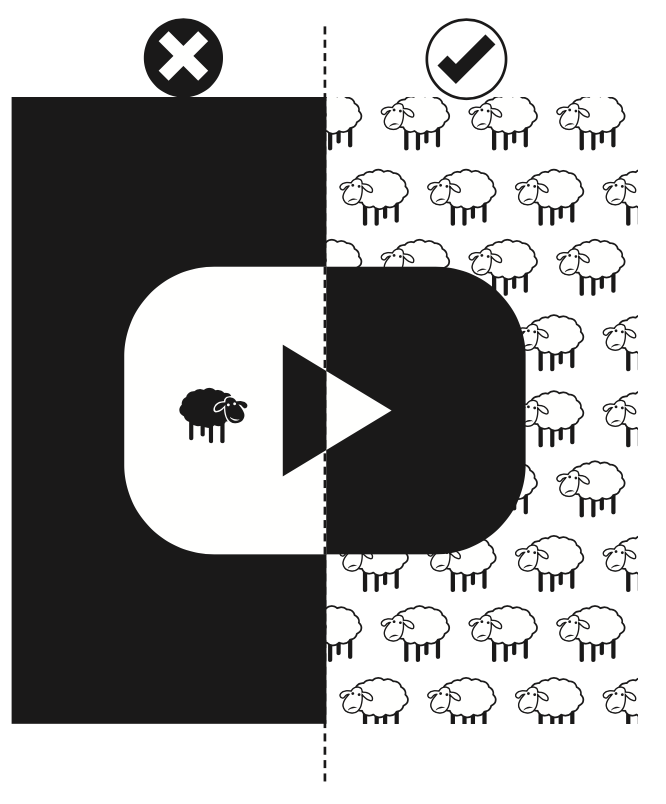 I would like to point out that this is a very serious threat. That's how ReinfoCovid had its main channel and then its backup channel closed down due to these censures by YT. So I decided to delete almost all the videos about Covid on my YT channel, fearing to lose my 20,000 subscribers. In parallel, I posted them all on a new platform, CrowdBunker, which aims to protect the right of expression, without the pressure and censorship of YT.
Finally, my numerous punchlines on Twitter have sometimes led to harassment (Twitter is a rather violent social network) and I have had to block quite a few « zeteticians » and « No FakeMed » who sometimes arrive in a pack on request of some of their « leaders ». Scary… but I still note that for the moment, I have not been censored on Twitter!
In short, disseminating quality information in these times of crisis is a struggle, but that's not going to make me stop!