Behind the media smokescreen, there is the reality of what people experience: contradictory results, pressures, threats, inconsistencies. Many testimonies have been received, including the following two. After these, we will be able to read the new diktats of the Brussels-Capital Region, which now prohibits indoor or outdoor sports activities without a Covid Safe Ticket. Segregation, generalized control, guilt. What we are experiencing is unprecedented. But « you have a choice », right?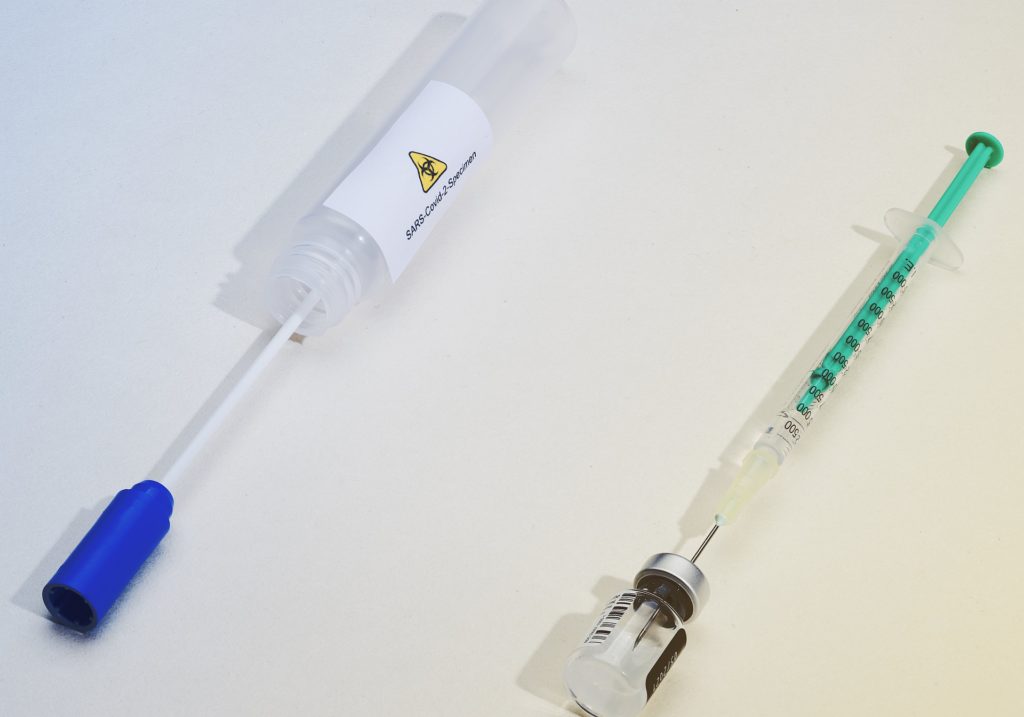 Positive here, negative there
» Friday September 03, I go to a friend who works for XXXX to do a PCR test, because I have to go to Luxembourg on Saturday for a festival that requires the health pass. My girlfriend, who shares our analysis on the current situation, makes me a fake test (she rubs the thing in my neck and not in my nose); she does the same with my boyfriend. The next day, we learn the results: my boyfriend is negative and I am highly positive… On Saturday, I receive a phone call from Brussels, I don't pick up at first because I intend to go to Luxembourg, because I was told that it was possible to do self-tests there. So I leave my phone at home so no one knows I'm gone. Once arrived on site: negative self-test of course. In the evening we return: 20 missed calls! And the next day, again… I don't pick up (it was the tracing center). Once I finally get them online, I get mad at them and tell them that these tests are not reliable for a prom, unfortunately not to hurt my friend, I keep quiet. They threaten me and tell me that I am in quarantine as well as C. I don't let them do it: yesterday I went to my friend's house to do a PCR test and this morning: negative result. I'm tired of hiding in silence. It was just so horrible that I developed an exema on my foot within a few days. I would like to point out that I never had any skin problems before this… This psychological torture is horrible, especially when you can't tell anyone officially.
Good morning, sir,


Following our little discussion this Saturday, I send you the information concerning the PCR paid to GOLAZO SPORTS BERINGEN(1). A friend of mine had the same joke as me. Amount : 41€…


I wrote 4 times to Covid Pacheco (where we did our testing) to request a refund. I didn't get any answer to the first 2 emails. The 3rd time I asked them who I should report to. I am told that it is not refundable.
4th mail: I am told that it is no longer possible to answer by mail and I am called. I missed the call. I didn't call back. I know I won't get back the 2x 41 € of tests, but as the process is not correct, and then the
The name of the company on the invoice… I'm curious: Golazo Sports Beringen. It is a company located in Hasselt, specialized in sports events; whereas the analysis was carried out in Liege, in […].


Also, I found it « strange » that the tests at the beginning were different. My 2 daughters (free tests on the way): blue bottle; me paying: white bottle. I was told on the spot that it was because they had different ones in stock (very embarrassed to answer me). My oldest daughter got her result the next day at 8am, my little one at 1pm, and I at 6:40pm, after calling […] (in Liege). I used to fly at 6am! Stress guaranteed. I was told afterwards that the colors were different, because mine was paid and therefore made in Liege and that the blue ones are made on the spot in Brussels! Why this difference?


On the way back, my test at the Pacheco: very painful, honestly I think he did it on purpose, because I complained to the reception. Another question: who performs these tests? I really felt like they were students. A friend of my daughter's did the test — very painful. The lady said: « You don't want to go through this, get vaccinated ».


In the walk on Saturday, a lady told me that a teacher from Grimbergen asked who was vaccinated and who was not. She separated the children. The unvaccinated at the back of the class. A teacher friend of mine reports that the principal has asked them to encourage students to get the « civic duty » vaccination. The director of my daughter's boarding school, to whom I told that my daughter and I did not want the vaccine, gave the same answer: « civic duty ». This suggests that this is a message to schools…


I thank you for listening, and for the involvement of your media in this struggle.


Kind regards
[…]
email sent to Kairos
« Madam, Sir,
From October1st, the Government of the Brussels-Capital Region imposes the use of the Covid Safe Ticket (CST) for indoor and outdoor sports activities. This measure is taken in order to fight against the increase of Covid-19 cases in Brussels.
Access to the sports facilities of the City of Brussels will therefore only be possible on presentation of a Covid Safe Ticket and an identity card (or driving license), or a Covid digital certificate for non-Belgians.
Each CSE will be checked at the entrance of each sports facility, whether indoor or outdoor.
For seasonal occupations :
Sports clubs, associations and schools are invited to make their members aware of the need to be in possession of their CST. If not, access will be denied.
For one-off events and occasional occupations (tournaments, …) :
The control must be carried out by the organizer of the event who is solely responsible for it.
In case of failure to comply, the organizer alone will be held responsible by the competent authorities.
Children under 16 years old can enter our rooms without a CST.
Social distancing is no longer mandatory in the place after CSE control.
A mask must be worn when entering the building and in the corridors until the CSE check.
Conditions for obtaining ato obtain a CSE :
- You are fully vaccinated (+ 2 weeks)
- You have a certificate of recovery (- 6 months)
- You have a recent negative PCR test (- 72h). Make an appointment in one of the official testing centers(info-coronavirus.be)
- You have a recent negative antigen test (within 48 hours)
How do I get a CST?
The CST is presented in the form of a QR code (on Smartphone or paper document). The official application can be downloaded on your cell phone: https: //covidsafe.be
You can also print your COVID certificate via the website www.masante.belgique.be. Visitors who are not of Belgian nationality must be able to present the EU COVID Digital Certificate.
Self-tests (antigenic or otherwise) are not considered a valid test by the authorities for obtaining the CST. It is not possible to be tested at the entrance of the communal sports facilities.
The City of Brussels is at your disposal if you would like to have a temporary vaccination booth set up for a specific event or awareness day in your club.
Thank you for your understanding and with our sports friendships »
Notes et références
https://www.golazo.com