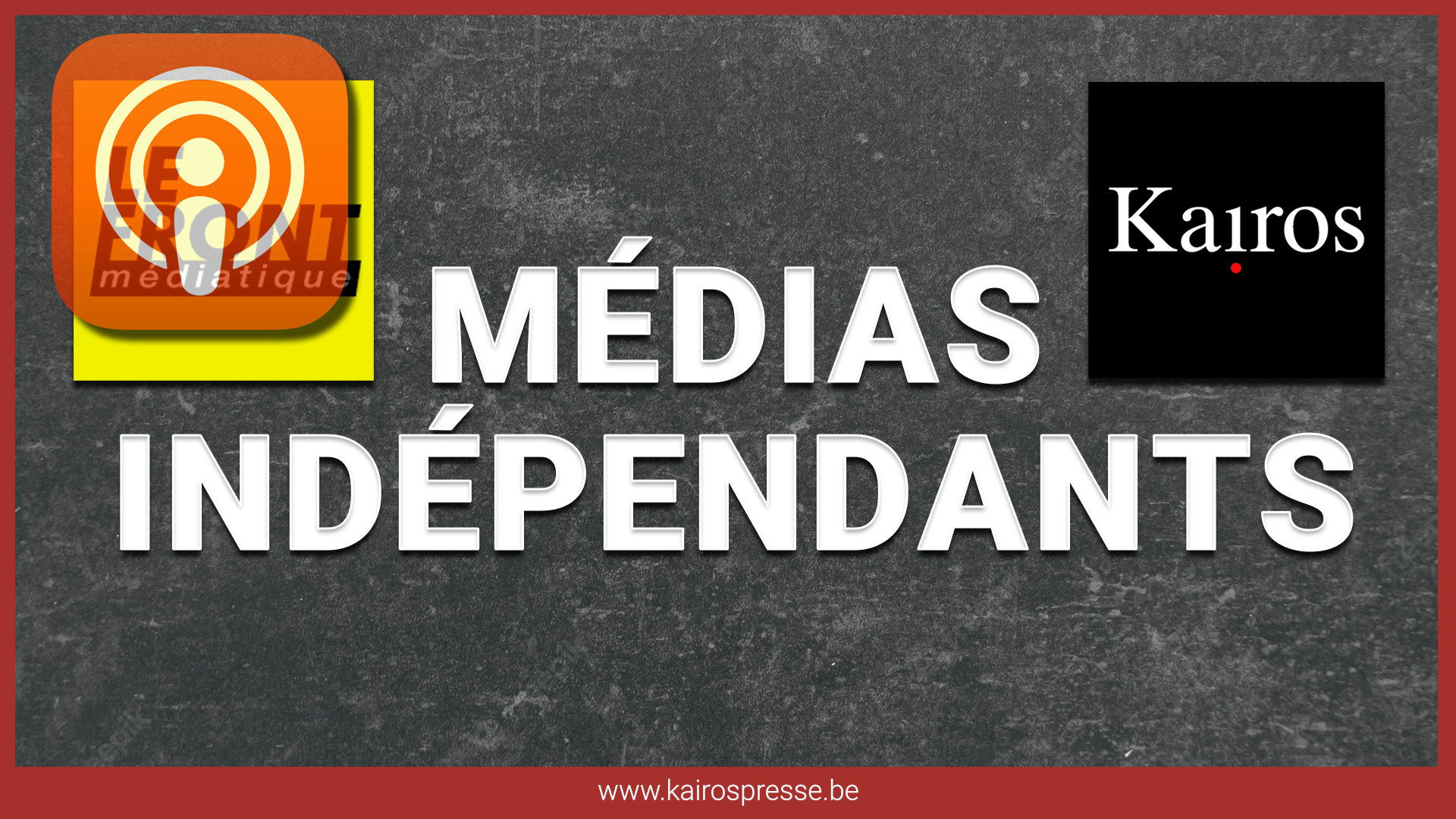 We were invited to speak about Kairos by a resistant media in France, a country with which we have more and more the opportunity to collaborate. The interview was done within the framework of the program « Média Indépendant ». Thanks to them!
We relay on our pages this interview with the editor of Kairos.
Here is how Akina, journalist, introduced the show on her Odysee page:
📣 Nous savons qu'aujourd'hui les médias de masse ne sont plus des médias d'information, mais bien des outils de propagande au service des acteurs économiques qui les possèdent. Il est bon de rappeler que malgré la faible rentabilité des médias, voire des investissements à perte, c'est une trentaine de fortunes française qui possèdent la quasi-intégralité du paysage médiatique, que cela soit les chaînes de télé, de radios, les journaux, les magasines, mais aussi les maisons d'édition, et même dorénavant les manuels scolaires ! Ce problème n'est pas une spécificité française, cela concerne quasiment tous les pays. Nous sommes véritablement dans une guerre de l'information, dans une guerre culturelle pour formater les esprits des lecteurs dominés qui malheureusement portent trop souvent les idéologies de ceux qui les dominent.
Les médias indépendants, comme le Front Médiatique et tous ceux invités dans cette série « Média Indépendant » ont conscience qu'il est nécessaire de contre-attaquer face à cette propagande de la classe capitaliste et d'offrir aux citoyens une réelle culture populaire, politique, économique, historique et philosophique pour construire une conscience de classe. Nous avons la chance aujourd'hui, d'accueillir un média indépendant qui nous vient de Belgique, mais qui diffuse dans toute la francophonie à travers de très nombreuses productions vidéos qui rayonnent de plus en plus depuis deux ans. C'est le journal antiproductiviste, pour une société décente, dénommé KAIROS. Et nous avons le plaisir d'accueillir son rédacteur en chef, Alexandre Penasse qui est de plus en plus incontournable sur la toile. Ce journal n'en n'est pas à ses débuts, il vient de fêter ses 10 ans d'existence, on y reviendra lors de notre entrevue. C'est un média qui dérange par sa liberté de ton et les penseurs hétérodoxes qu'il reçoit, cela lui a même valu la fermeture de sa chaîne YouTube il y a de çà quelques mois.
Kairos se présente comme : « un projet coopératif et bénévole, qui repose sur une équipe engagée, se nourrit d'apports divers et variés, se veut avant tout un journal d'opinion, résistant, d'ouverture et collectif. Il n'est lié à aucun parti, ni à aucun syndicat. Journal promouvant les valeurs de l'objection de croissance, il défend la liberté et l'esprit critique, et par là le sens des limites et le respect de la Nature vivante. Kairos veut rompre avec les idéologies dominantes de la société : consumérisme, croissance, développement, progrès, marchandisation du monde et du vivant, travaillisme et employabilité, compétitivité, concurrence et « libre-échange »… qui nous semblent être autant de mécaniques d'exploitation par l'homme de l'Homme et de la Nature, et de négations de ce qui fait le beau, le bon et le vrai dans la vie. Notre journal s'écrit avec la conscience que la vie est forte, mais l'existence fragile, que tout est éphémère. » Ces mots raisonnent particulièrement sur Le Front Médiatique, nous partageons de nombreuses analyses de ce média qui nous encourage à la liberté de parole et de pensée.
🎥 La série « MEDIA INDÉPENDANT » a pour objectif de mettre en avant des médias réellement indépendants et non-conformistes. Réfléchir ensemble aux impacts de la presse et alimenter une réflexion critique sur les médias, pour construire un paysage médiatique populaire. Nous voulons proposer de nouveaux horizons idéologiques et politiques.
🔗 Retrouvez KAIROS sur la toile :
💻 Site internet : https://www.kairospresse.be/
🎥 Odysée : https://odysee.com/@Kairospresse:0
📨 Telegram : https://t.me/kairos_presse_officiel
🖥 Facebook : https://www.facebook.com/kairospresse/
🐦 Twitter : https://twitter.com/KairosPresse
📷 Instagram : https://www.instagram.com/kairos.presse/
💲 Tipeee : https://fr.tipeee.com/kairos-presse