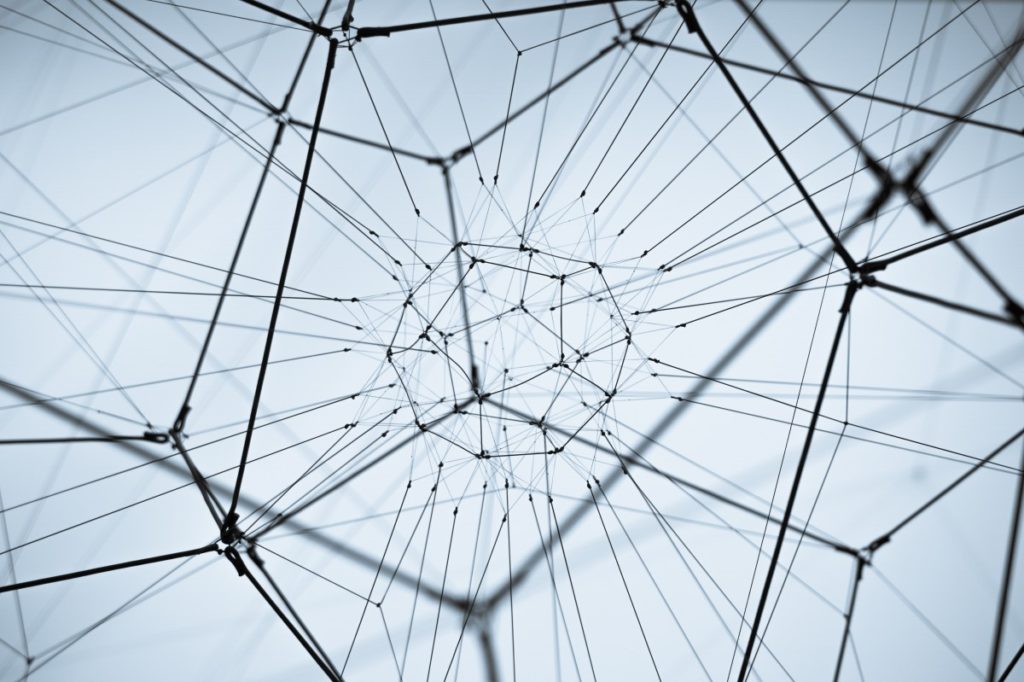 You are bored with your TV programs, immerse yourself in the politics of the Reynders clan in Africa!
In an article entitled « Welcome to Plutocracy », Kairos had already described in 2018 the African networks of Didier Reynders(1). With a big year to go before the elections in the DRC, we offer you an update on the spider's web woven around the European Commissioner for Justice and his protégé, Moïse Katumbi.
We will see that many maneuvers are underway to allow the former governor of Katanga to reach the highest office in Congo. One rule prevails in this fight: all blows are allowed. Indeed, the stakes are high. The Congo's natural resources have never been more strategic in an era of war in Ukraine and Sino-American tensions.
The core of the system
The original team consisted of Reynders and Katumbi supported by the billionaire Georges Forrest. Around them, we find their faithful lieutenants. For Reynders, it is Jean-Claude Fontinoy. The latter is more than ever obliged to occupy a shadow role after the publication of a book written by the journalist Philippe Engels and entitled « Le Clan Reynders ». In this book, Fontinoy is clearly the executor of Reynders' dirty work.
His Congolese alter ego is a certain Salomon Idi Kalonda Della. The latter assists Katumbi in the « management » of his business. On the political level, Olivier Kamitatu is a favored operator of the Katumbi clan.
Finally, we find a character worthy of a television series in the entourage of the Forrest family in the person of Pierre Chevalier. This former Flemish politician has been involved in countless court cases. This did not prevent him from being appointed as a director of Go Congo Holding Belgium and other companies of the Forrest family. Pierre Chevalier was present at the Pullman Hotel in Kinshasa on September 7, 2022 at the pompous celebrations of the 100th anniversary of the Forrest Group. In addition to his position at the Forrest Group, the former Secretary of State of Verhofstadt is also active in the banking sector as Director of the Board of Equity BCDC. This can still be useful.
Another link between Forrest and Katumbi is soccer. Like Roman Abramovich with F.C. Chelsea, Katumbi will use soccer as his main communication vehicle for many years. TP Mazembe, the flagship club of the city of Lusaka, is becoming a continental heavyweight. Above all, it allows its owner to make interesting connections and to be well seen. Who is the new club president? Malta David Forrest, the very Belgian Honorary Consul of the French Republic in Lubumbashi.
The key characters
Needless to say, Reynders still has many allies in his party and in the European structures. The same is true for Katumbi in Congo. Some lesser-known characters, however, play vitally important shadow roles in this order of battle.
Hubert Leclercq is the leading journalist of the Libre Belgique for Africa. He is also fully committed to the Reynders-Katumbi team, with whom he lunches in town, presumably to get served soup. The case of the false diploma of Felix Tshisekedi, it is him. When it comes to ethics and journalistic neutrality, it is difficult to be less good.
Rachel Mujinga Mwa-Maneng, born in Kananga, is a very close friend of Didier Reynders. She plays a liaison role between the Congo, Katumbi's team and Reynders' team. Her job as a decorator allows her to sell African art objects used as currency and money laundering.
Bertrand Kirszbaum is the Belgian-Swiss financial advisor of Moïse Katumbi(2). He is specialized in offshore companies. This is a good thing, because Katumbi loves it. He does not pay taxes in Congo. He also spearheads the team in major legal disputes, not to mention his appetite for directorships in various mining companies directly controlled by the Katumbi clan or not, his position in the mining company Teichmann being somewhat contradictory, unless it was to trumpet the Katangese market.
Another kingpin of the Katangese nebula, Paul Kaponda. Former financial director of the company MCK trucks, supposedly founded in 1997 by Moïse Katumbi (official documents rather indicate the creation of this flagship company of the financial empire of the « Chairman » when he was already Governor of Katanga), Kaponda is today a referent of MCK (Mining Company Katanga) sarl but also, since 2021, founder of New MCK Trucks SA. Nebulous we told you.
Kirszbaum's alter ego is a certain Robert Claushuis. According to our sources, this is Didier Reynders' chief launderer, responsible for his accounts in tax havens. This is where the big kickbacks are paid. The problem is that ideally they should be reinjected into the European system without leaving too many traces… Hence the intervention of the following character.
Robert Levy is a real link between Reynders and Katumbi, and also a character straight out of a B series. He was put at the head of the TMB (Trust Merchant Bank). The latter has a branch in Brussels managed by a very close friend of Levy's, named Carine Douenias. It can then discreetly trace the ill-gotten gains of the European Commissioner for Justice back to Brussels. The bank has just been sold to Kenyans for 2 billion dollars, not bad for preparing an election campaign.
Indeed, it is useless to be a billionaire in tax havens if you do not know how to repatriate your loot in a discreet way.
Levy was appointed Honorary Consul of Belgium in the Congo with the initial goal of providing diplomatic protection to the Congo(3).
TMB is linked to a small airline called Buzzy Bee, whose planes connect the major cities in eastern Congo. They are also reputed to be the logistical conduit for numerous traffics including arms for the benefit of Salafist militias.
To close the Security, especially not to dig…
All this would have led to an increase in the means of investigation to find the culprits. But the opposite happened… Frank Jaumin, responsible for the counter-espionage pillar of the State Security, former parliamentary assistant of Reynders, after having buried the Kazakhgate by suppressing the economic section of the Security, is now preparing to close the Congo section. The fewer witnesses there are, the better…
Like Thierry Lakhanisky, arms dealer. He has worked on many occasions with the Fontinoy-Reynders team, particularly in Libya. Reynders had to unfreeze 20 million euros of the Libyan funds frozen by the UN to finance his arms deals. The only solution was to create a humanitarian cause such as building a hospital. No problem! We built a dispensary for 500,000 euros and the rest was destined for the Kalash and especially for Didier's and the others' commissions.
Lakhanisky has just been arrested. No doubt that an intervention of the Attorney General Johan Delmulle will settle this quickly. It was he who, within three days, released Reynders from the accusations of the former security agent Nicolas Ullens de Schooten.
There were recurring rumors that a coup d'état was being prepared in Congo. The putchists were armed by a certain Lakhanisky. Would Reynders support a coup in Congo? According to some, there was a precedent during the Kabila period.
In the early 2010s, the leader of a small Congolese party named Frédéric Boyenga Boffala was allegedly supported by a secret MR cell led by former Florenne base boss Luc Gennart to stage a coup in Congo.
They would have benefited from the support of a certain Didier Reynders… But a few years later, he was arrested for attempted coup d'état!
Ibrahim-Ahmad-Issaoui and Kassem Tajeddine are two Hezbollah financiers active in the DRC(4). Curiously, they are described as very close to Moïse Katumbi.
This situation is all the more curious since Katumbi is Jewish through his father. He used this affiliation to obtain the support of theEuropean Jewish Association, going as far as Krakow to denounce the anti-Semitism of the current government. This duality is permanent in the clan, because Forrest, who has the same type of parentage, was accused of having supplied uranium to Iran. And as mentioned above, Levy is suspected of supplying arms to Salafist militias via his airline Buzzy Bee.
Thus, Moïse Katumbi is able to go in the morning to the Church or on pilgrimage to Lourdes, at noon to the synagogue or to Krakow and in the evening to see his friends to break Ramadan. Very ecumenical, isn't it? But loyalty and fidelity are not his driving force. Nor the ego, moreover, he who recently shook hands with his executioner, President Kabila, who had forced him into exile (golden in the sun of Ucclois, a town well known to a European Commissioner), during a staged reconciliation or Grand Pardon, depending on the situation.
Speaking of loyalty, the one who is officially a member of the Sacred Union, does not hesitate to denigrate the current power in place wherever he can. This membership in the Sacred Union does not prevent Moïse Katumbi from paying fortunes, including via the MCK company, to lobbying firms in Washington (more than the Congolese state itself spends) to make it known that if he were to become president of the DRC, his policies would be more positive for the US than those of his predecessor. But mostly to complain and to position himself as a victim of a political machination. With such allies, it is better to avoid going to war. Especially with Rwanda, where he has many relations. By the way, we could not read any statement by the Chairman pointing the finger at Rwanda in the security crisis in Eastern Congo, his country (or one of his countries).
Concerning France, we note that Katumbi has the support of the current Minister of Justice… Who is none other than his lawyer. Indeed, one of the most prestigious clients of Eric Dupont-Moretti and his firm is none other than Moïse Katumbi.
As in Washington, Katumbi uses lobbying and communications consulting firms in France. ESL Network, Avisa partners or even the very influential Ben Yahmed of Jeune Afrique are among them, some of them being closer to barbouzerie than to consulting.
All of this is sometimes difficult to trace because, officially, the former governor of Katanga does not own anything. It is his relatives and in particular his wife, Carine Nahayo Katumbi, who are at the head of all the off-shore companies or real estate. His very young son, Champion (yes, that's his first name), is another very regularly used front. He is « only » President of Ensemble, member of the Union Sacrée. And its wealth? According to him, it comes from a few flour mills and a fishery, possibly from the resale of an emerald mine in Zambia.
He has also just been made number two in the Liberal International where the faithful Kamitatu represents him. It can still be useful as a shield.
Destroying what is in the way: the MCK case
When he was a candidate in the last Congolese presidential elections, Moïse Katumbi decided to sell his mining equipment company, MCK Trucks, in order to obtain the cash needed for his election campaign. It is the company Necotrans Holding that will buy it for 140 million dollars. Nevertheless, following the difficulties of the French holding company, whose Congolese clients all disappeared after the sale to companies of the nebula (I sell an egg and then I empty it to leave only the shell), it is another company, Octavia Ltd. that will take over the assets and suffer the brutal return of Katumbi. His electoral campaign did not go well and he was forced to go into exile in Belgium (in Uccle), but when he returned to the Congo, he was rehabilitated by Félix Tshisekedi. He then took over his company, which had since been renamed NB Mining Africa (one person was killed and three seriously injured among the staff who opposed Katumbi's return by force).
Since then, Pascal Beverragi, the Frenchman who is the true and indisputable owner of NB Mining Africa according to the court decisions of the last instance, has been under attack from Katumbi and his clan. He systematically wins before the international and Kinshasa courts but strangely always loses before the courts of Lubumbashi. In this, this legal dispute is a perfect illustration of the use of the Katumbist octopus.
In this context, we are witnessing unprecedentedly violent pressures on Beverragi. He has been the subject of 17 legal actions against him in the Congo in the past few months, including last July following an open letter to President Tshisekedi. One of its executives in Lubumbashi is attacked with a bomb. The French National Financial Prosecutor's Office is investigating him continuously(5). He was the object of an unprecedented campaign of slander as far away as France(6). Its accounts are seized in various jurisdictions. He is threatened with death (poisoning or summary execution), permanently intimidated, harassed by a Justice system that takes orders from the clan. His teams are followed, put under pressure. The clerks, courts and bailiffs are fed to initiate procedures unacceptable in a State of Law on the one hand, threatened in writing and physically for having said the right and executed unassailable decisions.
His lawyers, in particular Patient Mukendi (advisor to both MCK sarl and Astalia), are doing everything in their power to prevent the French businessman from recovering his rights and property. It is crucial for the clan not to lose this cash cow that allows to pay lobbyists, communicators and other campaigns, including electoral. We will come back to this.
One of the best agents of the VSSE
There is a Congo section within the Belgian State Security. It has been one of the company's flagships for decades. It provided a bargaining chip with the major services that did not have intelligence positions in Central Africa. Its staff was around 20 inspectors, until Didier Reynders realized the importance of the institution.
Then begins a long ordeal for this unit. It drops to 4 inspectors(7). They are transferred under the authority of Frank Jaumin, former parliamentary assistant of Reynders. They can only work on the Congolese service in Belgium, theANR, whereas before they had a global view of Congolese issues. One of their best detectives is being framed. It is searched and under judicial investigation as well as under investigation by the Comité R. (the latter is headed by the very liberal Serge Lipszyc).
What was this inspector working on that caused him to suffer these wraths? An attempted coup in Congo? Katumbi's bribes paid to Reynders?
Conclusion
Can the Congo, which has already suffered so much misfortune, afford to have as president someone like this with the mafia entourage we have just seen?
Can the Congo have a character like Didier Reynders as its hidden viceroy?
This team that raises money from Israel's friends, but simultaneously deals with Hezbollah for its own benefit.
This team is accused of having supplied arms to Salafist militias and uranium to Iran.
The answer is obvious.
Éric Arthur Parme
Notes et références
« Bienvenue en ploutocratie : Kazakhgate, Afrique, réseaux… le MR à tous les étages. » 17 avril 2018.

Cf. « Qui est Bertrand Kirszbaum, le conseiller suisse de Moïse Katumbi ? », in infocongovirtuel.

Cf. « Le chaînon manquant congolais. » in Kairos du 9 mars 2021.

« Comment la nébuleuse Tajedine contourne les sanctions américaines contre le Hezbollah. » https://www.lorientkejour.com/article/1282459/

Cfr Eric Dupont Moretti et Didier Reynders

Cf. Avisa et autres

Il est « amusant » de faire le parallèle avec la section économique de la Sûreté ou la section trafic d'objets d'art de la police fédérale qui ont, toutes les deux, été dissoutes par Reynders car elles tombaient sur ses malversations.