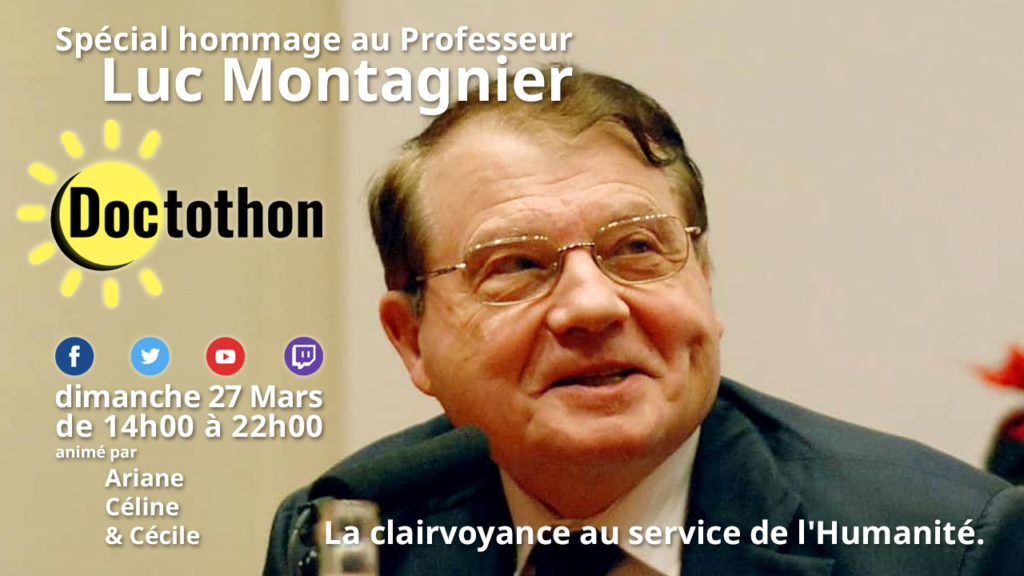 The NGO Doctothon presents: « Special tribute to Professor Luc Montagnier — Clairvoyance at the service of Humanity ».

This show will be broadcast on Sunday, March 27, from 2:00 pm to 10:00 pm, on several media (FB, Youtube, Twitch and Odyssee Doctothon, ADP TV, etc.). Kairos will participate in the live broadcast.
Many personalities will be present, including: Alexandra Henrion-Caude, Philippe Guillemant, Claude Escarguel, Richard Flemming, Olivier Soulier, Gérard Guillaume, Eric Menat, Laurent Montesino.
It will bring together many scientists who knew him well and who will be able to testify to the foresight of this exceptional man.