Zullen we onszelf redden van onszelf?
Meer dan 15 maanden lang hebben we niets anders gehoord dan dit, hebben we niets anders gelezen dan dit, is de kans groot dat vreemden die we op straat tegenkomen erover praten, en lijkt alles tot stilstand te zijn gekomen om de mensheid te « redden ». In dit redactioneel zullen wij dan ook de uitdaging aangaan om hem niet één keer te citeren.
tijden: het komt uit elke porie, verhindert ons te denken, aan te raken, te verzamelen. Het mag echter niet worden gebruikt als uitlaatklep voor een bevolking die aan het eind van haar Latijn is, want dit arme virus kan er niets aan doen, in tegenstelling tot wat de media en politici hebben gedaan(1). De mensen, of de geschiedenis, zullen over hen oordelen.
Er wordt ons gevraagd over andere dingen te praten, maar de paradox is dat de monomane focus van de politiek-media kaste ons daarvan weerhoudt. Wij zouden het leven willen oproepen, het theater, de natuur, de liefde, de vriendschap, het lezen, de poëzie, het reizen (niet « vakantie »), de schoonheid van de wereld, van een schilderij, van een bloem… zij beperken ons tot distantiëring, tot het eenzijdig en willekeurig gedefinieerde essentiële, tot existentiële vlucht, tot angst voor de ander, tot verdeeldheid, tot schermen.
De beheersing van dit virus, pernicieus omschreven als « de pandemie van de eeuw », heeft op formidabele wijze het wanbeleid van staten aan het licht gebracht, hun plaatsing ten dienste van de belangen van enkele multinationals, bijgestaan door Facebook en YouTube — ijverige censoren van onjuiste meningsuiting -, hun totalitaire werking, hun minachting voor het leven… maar het heeft er ook voor gezorgd dat sommigen onder de aandacht van anderen werden gebracht voor de misdaden die zij eerder begingen of toelieten te begaan. Want wat is er geworden van degenen die accepteren dat het gif van Roundup onze velden kan blijven overspoelen; dat industrieel voedsel onze kinderen zwaarlijvig maakt, kankers, hoge bloeddruk, diabetes genereert, deze « co-morbiditeiten » die de dodelijkheid vormen van het « grote kwaad » van de 21e eeuw; dat financiën de wereld regeren? Degenen die mensen op straat lieten sterven terwijl de armoede endemisch was en de welvaartskloof groter werd; die tolereerden dat we stikten onder tonnen voedsel terwijl elke 5 seconden een kind van honger stierf; dat de lucht ondoordringbaar werd; dat de biodiversiteit, die het wonder en de schoonheid van deze wereld is, langzaam werd vernietigd? Ze zijn hetzelfde, ze zijn er nog steeds. Het planetaire 'kwaad' — het virus — genereert de 'staat van oorlog' en laat al het andere aan het oog onttrekken.
15 maanden lang konden we niet anders over « kwaad » spreken dan de manier waarop de octrooi-« deskundigen » het definieerden. Nu moeten we het tegengif aanvaarden: de « oplossing ». Hun oplossing. Alsof een vaccin dit virus zou uitroeien en ons het nirwana van nul risico zou beloven, een fantasie die leidt tot het ultieme transhumanistische waanidee van de « dood van de dood ». Het zou ons ook in staat stellen op een dag terug te keren naar de « wereld van vroeger », een voorwendsel dat, na maanden van manipulatie van de massa's, de gemiddelde mens die er klaar voor is, zelfs als dat betekent dat hij het risico moet nemen om te sterven, zal overhalen om verder te leven.
Het bewijs van deze formidabele vervreemding is dat de mensen nu bereid zijn, en soms ongeduldig, om zich te laten inenten met een product dat in allerijl is ontwikkeld en dat meer een kwestie is vanovermoed van de aandeelhouders dan van het redden van levens, en dat alles om op vakantie te kunnen gaan. Of hoe je accepteert dat je je leven in gevaar brengt om er voor weg te blijven lopen. De regeringen, ijverige dienaren van de besluitvormers van de multinationals, zullen er aldus in geslaagd zijn iets ongehoords en afschuwelijks te doen: het volk in twee groepen te verdelen, maar ook elk van deze groepen de ander te doen wantrouwen, zodat het geheel een cluster van monaden wordt waarin de Ander niet meer dan een decoratief element is.
Dezelfde mensen zijn nog steeds aan de macht, zij die willen dat wij « goed » doen, van de Boston Consulting Group, Friends of Europe, McKinsey of de farmaceutische lobby, deze grote bedrijven en andere « besluitvormers » denktanks, grootmoedig in hun communicatie, realistisch in de praktijk:
« Geneeswijzen die onmiddellijk genezen zouden patiënten en de samenleving enorm ten goede komen, maar zouden een hinderpaal kunnen vormen voor wie een duurzame financiële cashflow nastreeft »(2).
Deze technocraten die, wanneer de flat afbrandt, haastig 5G installeren, led-verlichting op snelwegen, windmolenparken … in plaats van de brandweer te bellen, te redden wat er overblijft, eindelijk te gaan zitten en na te denken over de wereld die heropgebouwd moet worden. Want dit is het moment, de kairos. Er zal er geen meer zijn.
Alexandre Penasse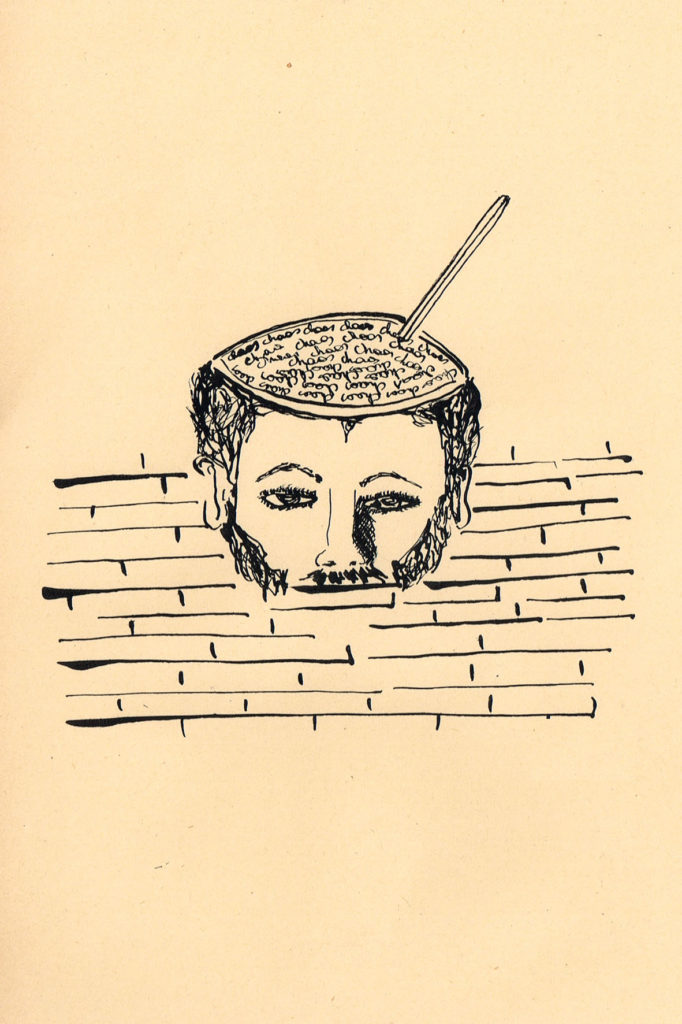 Notes et références
De là le fait que si les gens ne réalisent pas que la crise est politique et non sanitaire, l'exutoire risque fort bien d'être ceux qui le disent.
Rapport de la banque Goldman Sachs « Guérir les patients est-il un business model soutenable ? », cité dans Big Pharma démasqué, Xavier Bazin, Guy Trédaniel éditeurs, 2021, p. 214.
Alors qu'on ne sait pas comment démanteler et recycler les plus anciennes.