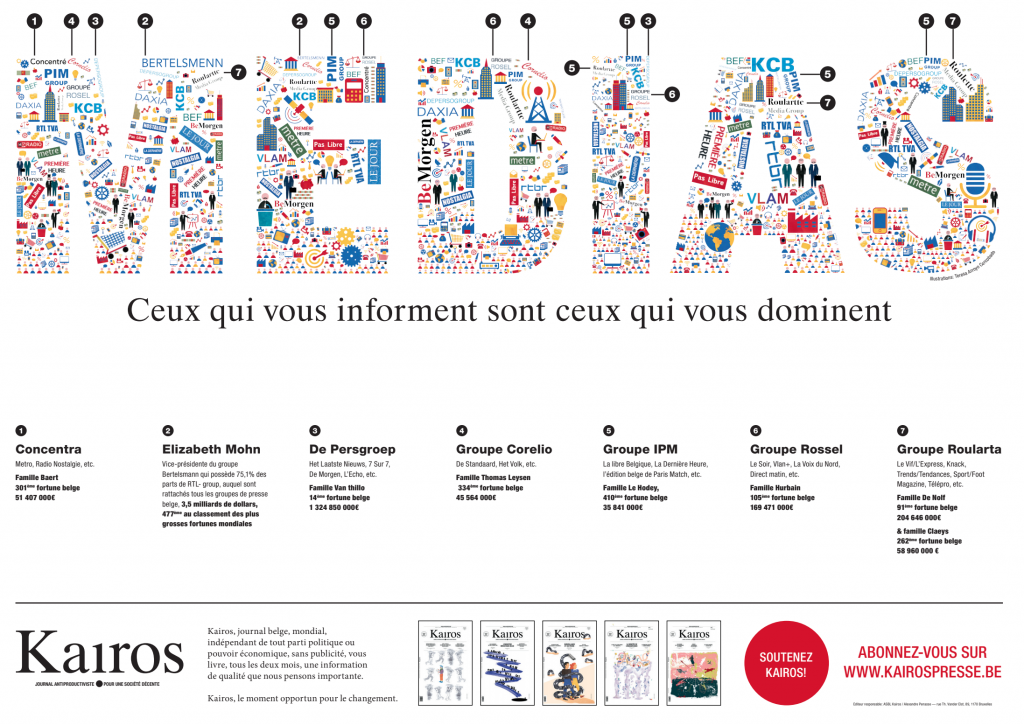 A few years ago, we put up a dozen MEDIA posters in the subway stations. In the middle of Covid-19, a few years later, it is good to remind you who informs us, and to guess the interests that there is to give some sense to this information.
Support the free press: https://www.kairospresse.be/abonnement
Subscription to the paper newspaper, from 18€/year.
WITHOUT YOU, WE CAN DO NOTHING.