Hidden in cities, recluse in tax havens, camouflaged in private planes and luxury cars, the parasites are there, present but most often socially invisible. Their impact on society is however quite tangible. They live off you, you work for them, eat the products that their multinationals manufacture, drink their beer, their water, swallow their medicines… They rob the people at least twice: by not paying their due to the community (thanks to tax evasion and optimization in particular) but also by reinvesting this first loot (shares, treasury bonds, debt securities…), from which they will make a capital gain. While others are dying in the streets, they are gorging themselves and destroying the planet.
These are the parasites of the kingdom, of which we give you the first 10: the winners of the neoliberal competition, who get in one day what you would take years to earn. The princes of indecency(1). But they are followed by hundreds of others. These parasites alone, fond of tax evasion and circumvention of collective participation, would require a complete rethinking of social struggles and the question of « poverty »(2). Because what is the point of asking for a salary increase given what they steal? Or do they toil in useless jobs that only serve to enrich themselves and contribute to the destruction of society and nature?
« Freedom for everyone is also the freedom of the banker or the ambitious: (3) here is the injustice restored. »

Albert Camus.
They have control over the representations of the world because their friends own the media. They love the fight against poverty… They take advantage of this, via their foundations or during CAP48 and Viva forLife events, to distribute a few crumbs of the fortune that the State has allowed them to amass, and thus give themselves the image of braves.
» If they are great, it is because we are on our knees » (Etienne de La Boétie)… And that some people hope all their life to become like them, fighting for their own advantage, with the very strong probability of never succeeding, whereas it would be enough to stop believing in them, to stop hoping for enrichment, to see happiness elsewhere than in ever more, to get together and overthrow them and their world, and the one that has been put in our heads, to eradicate their fortune and thus abolish misery. Because the desire for money has no end: » Wealth is like sea water: the more you drink, the more you thirst » (Schopenhauer).
1. AB Inbev — Frédéric de Mevius and Alexandre Vandamme — Flemish Brabant
For AB Inbev, we were content to present only two of the three major shareholders of the group: Frédéric de Mévius who, like the others, follows the adage « to exploit, let's live hidden! You will hear even less about the second one: Alexandre Vandamme, the one called » the invisible man » (the third one is the Spoelberch family). « Men know why! », or not… (AB Inbev family and Alexandre Van Damme: 48 929 704 000€).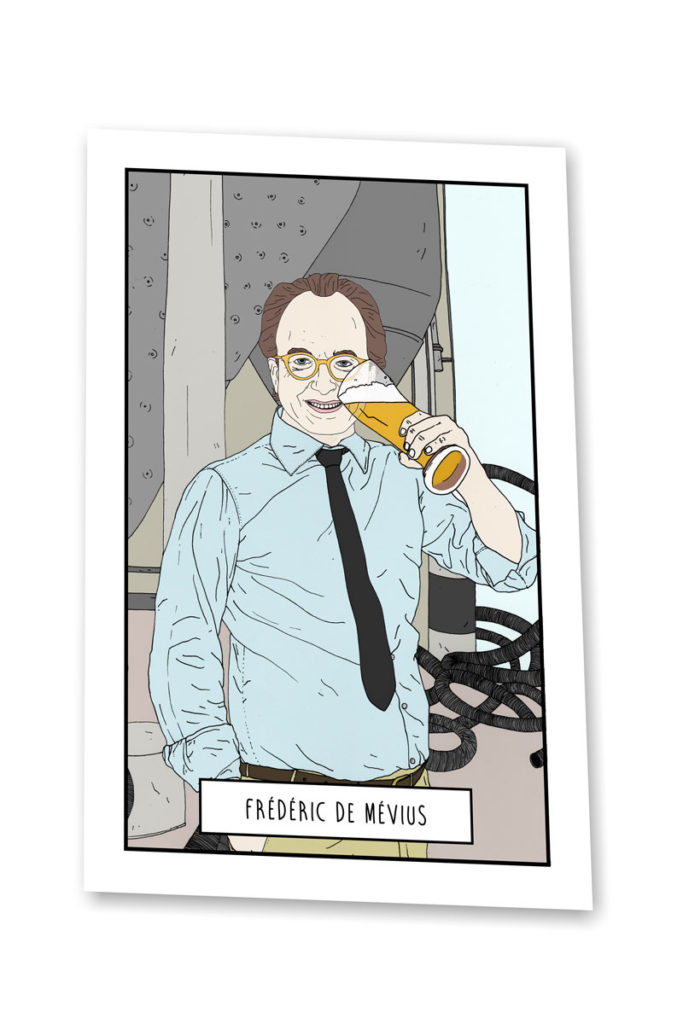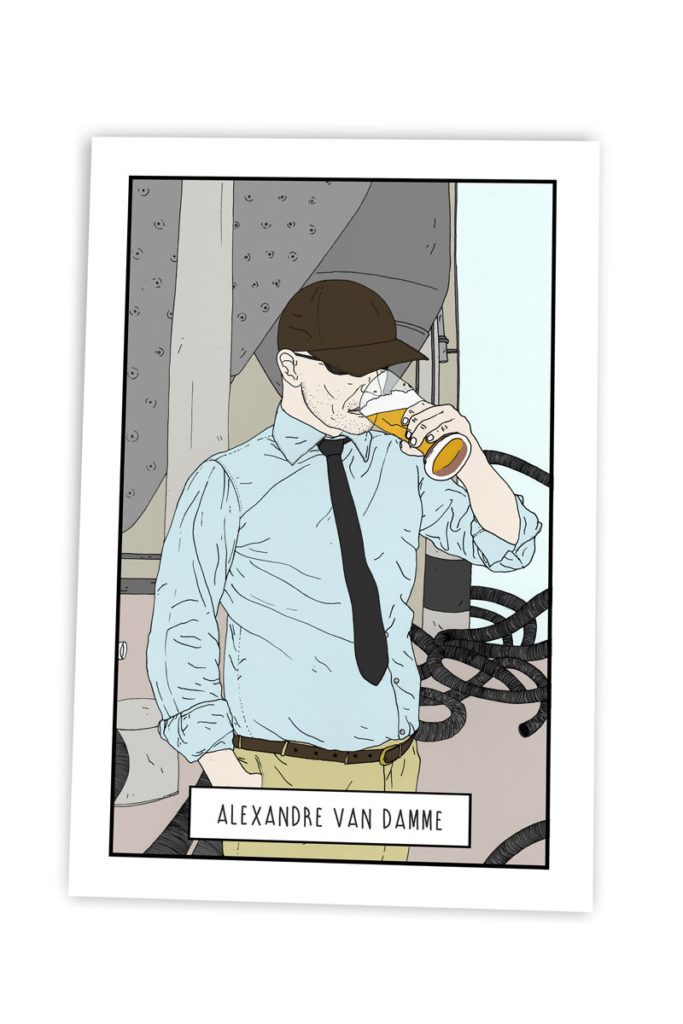 2. Albert Frère — Charleroi
Albert doesn't know what it is to pay his taxes, he prefers to let his cleaning lady pay his…
When you have 6 205 140 576€, you don't have time for that! (4)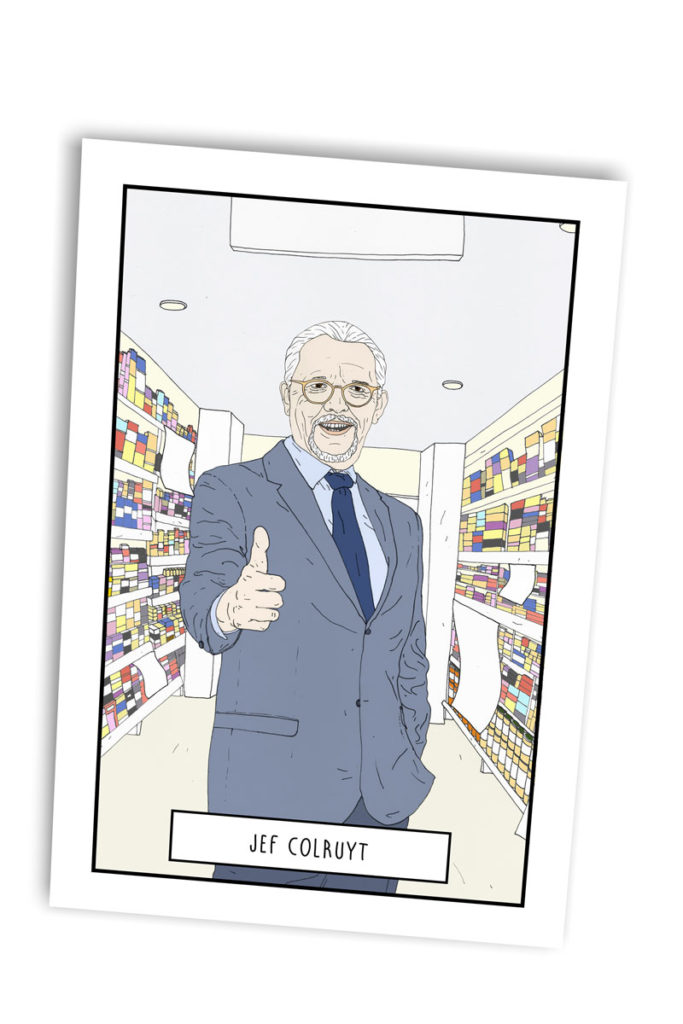 3. Colruyt family — Halle
« Best prices? »…and best profits:
3 900 987 150€.
4. Familie Emsens -
La Campine and Brussels (Etex, SCR-Sibelco and Aliaxis)
Asbestos makes money:
3,318,237,000 if you sell it to others, cancer if you are a worker.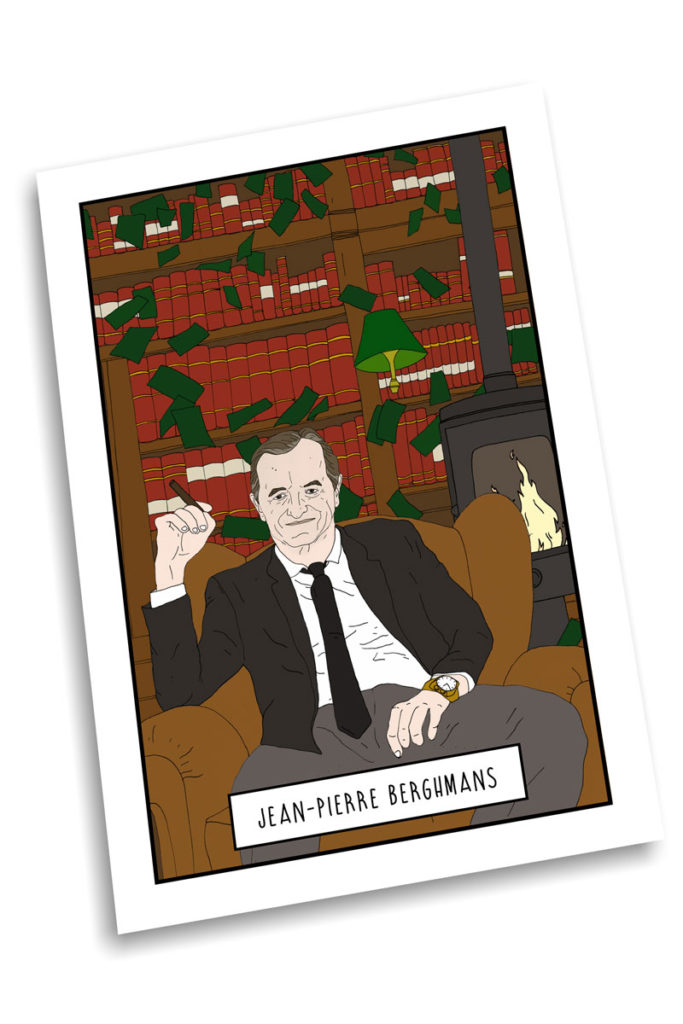 5. Family Lhoist- Berghmans — Clavier (Liège)
To live happily, let's live hidden… we have more lime! And you can afford a good stove with
2,913,683,000, right?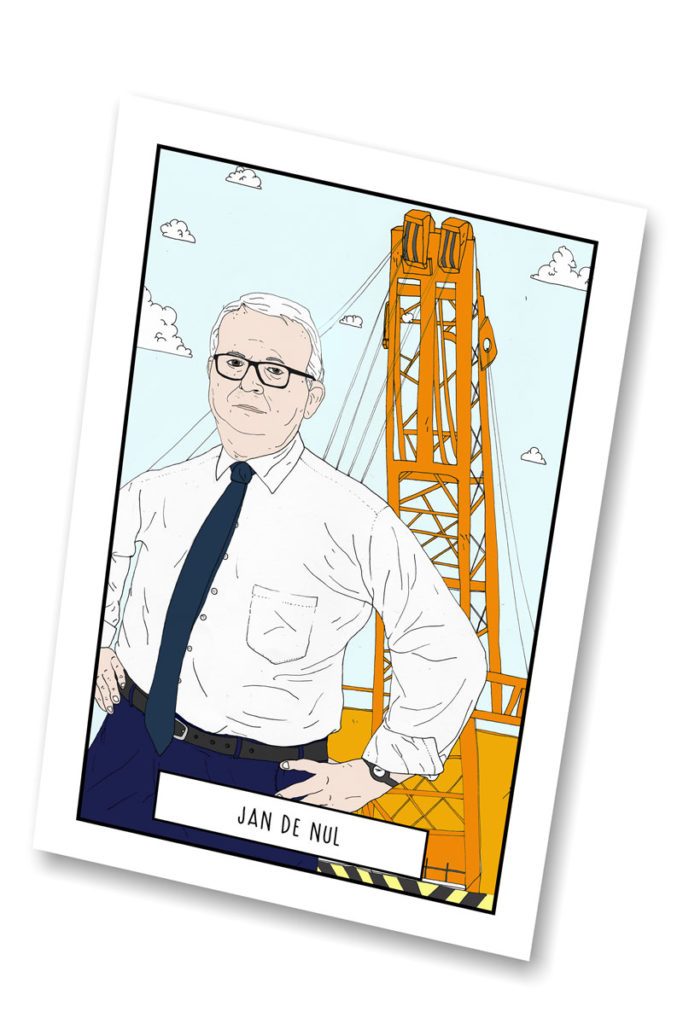 6. Family De Nul — Jan De Nul — Aalst
Not bad, Jan. With
2 752 250 000€, he made it his motto: it is by flirting that one becomes a billionaire.(5)
7. Janssen family — La Hulpe
Solvay knows what is solvent… The Janssen family benefits from this: chemicals, plastics, pharmaceuticals (UCB and Solvay).
2 735 536 450€. For the others, they can take the neuroleptics manufactured by the group.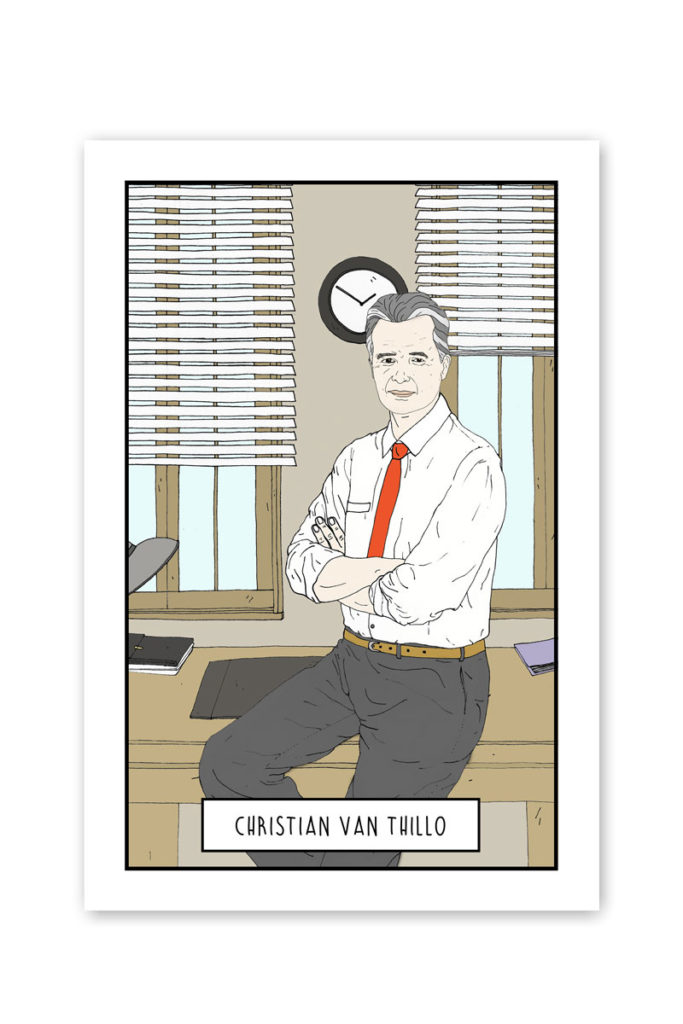 8. Family Van Thillo — Antwerp
Here are some who are not cowards and dare to reconcile the banking world and the media. Yes! It was known that all of them had distant shareholdings with newspapers that never bothered them, but here it's about the fine proximity with VTM and Het Laatste Nieuws. Who said that in order for wealth to grow(€1,629,240,000), critical thinking must decrease?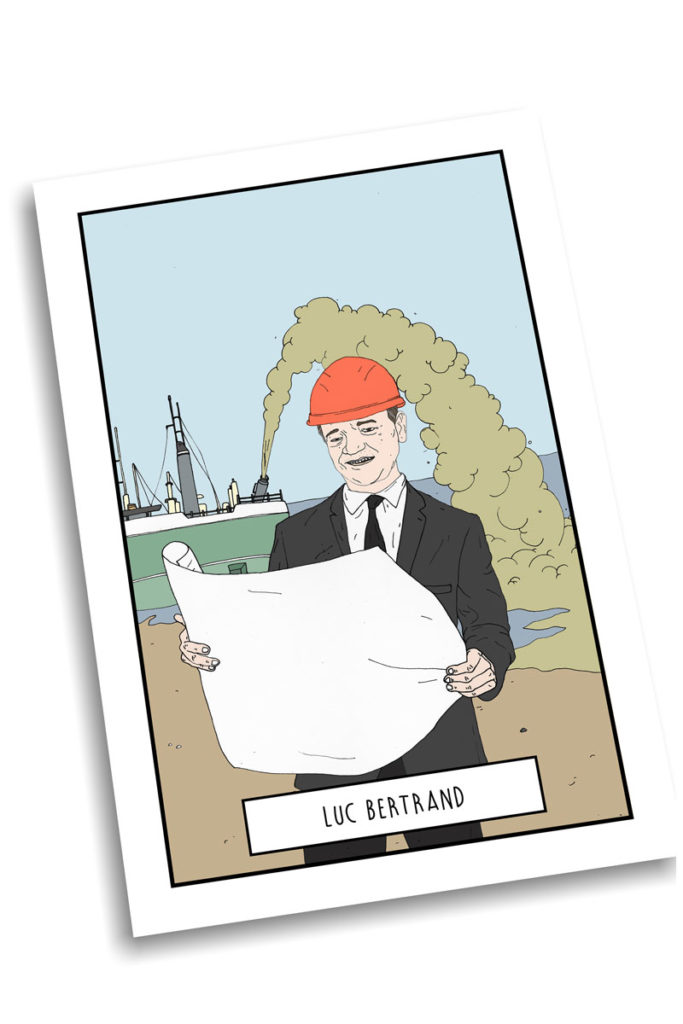 9. Ackermans & van Haaren — Antwerp
The family also dredges up sandy funds, but also enjoys shareholding in the interim companies that supply the bosses with precarious workers, and in finance. You have to diversify your portfolio, it makes it grow: 1 625 674 000€!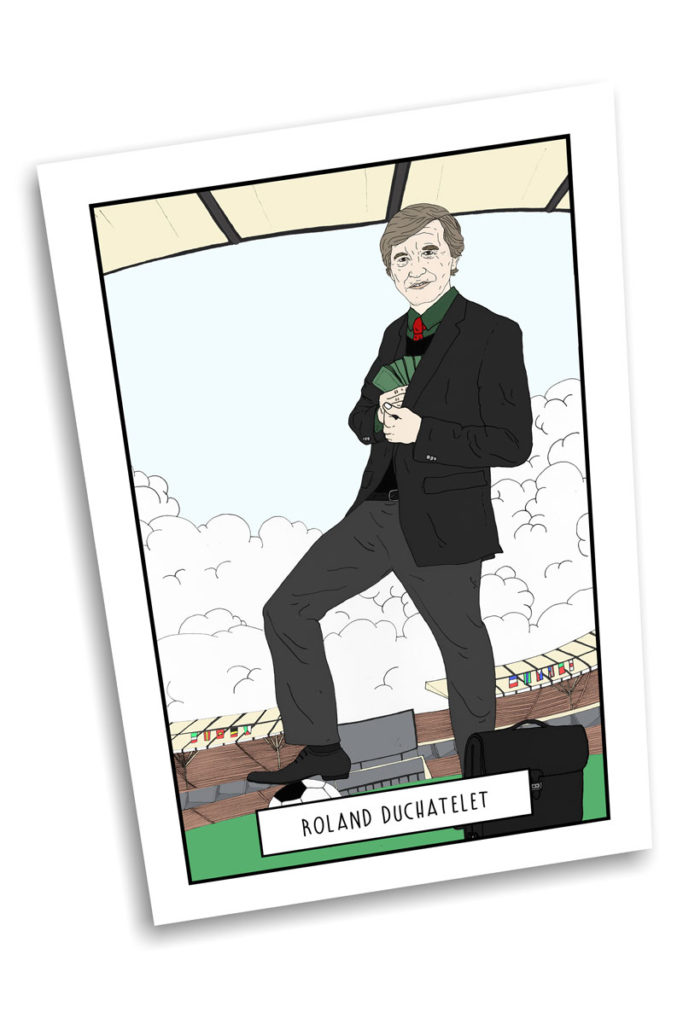 10. Familie Roland Duchâtelet — Sint-Truiden
Roland is all over the place, buying up soccer clubs, alive and well in politics, and in semiconductor circuits (Melexis). His only bitterness may be to be only 10th in the top list,
with 1 556 236 000€. Poor Roland!
Illustrations : Benjamin Tejero
Text: Alexandre Penasse