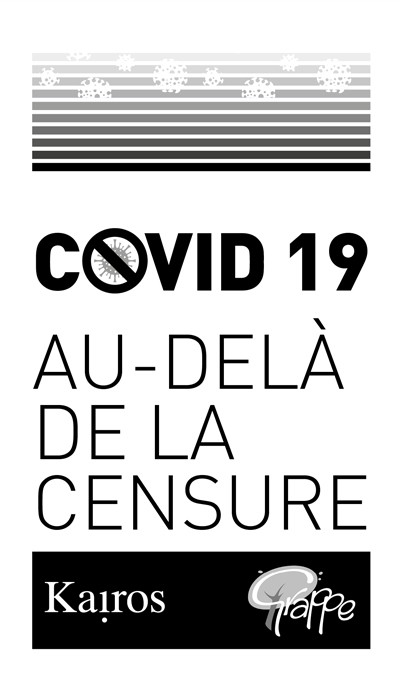 Le Grappe, Kairos and several authors have initiated a publication project entitled (tentatively) « Covid-19: Beyond Censorship ».
Are you worried about the political management of the covid crisis? Do you want to contribute to the maintenance of a citizen debate? You may ask: « What about cost/benefit calculations of measures? What future for democracy? What about vaccinating younger people? »
PLEASE HELP US FINANCE THIS PUBLICATION which, with your help, will be published in September 2021.
The crowdfunding has started: we have 45 days (until August 15th) to collect the desired amount (otherwise everything will be cancelled and we will receive nothing).
We are asking for a minimum of 6000€, but the ideal would be to obtain 20.000€.
You can find the call for contributions here: Grappe/Kairos Collective Publication « Covid-19: Beyond Censorship » by GrappeKairos — KissKissBankBankFeel free to DIFFUSE it to anyone who might be interested in this project.
Thank you for your support! https://www.kisskissbankbank.com/…/publication-grappe…