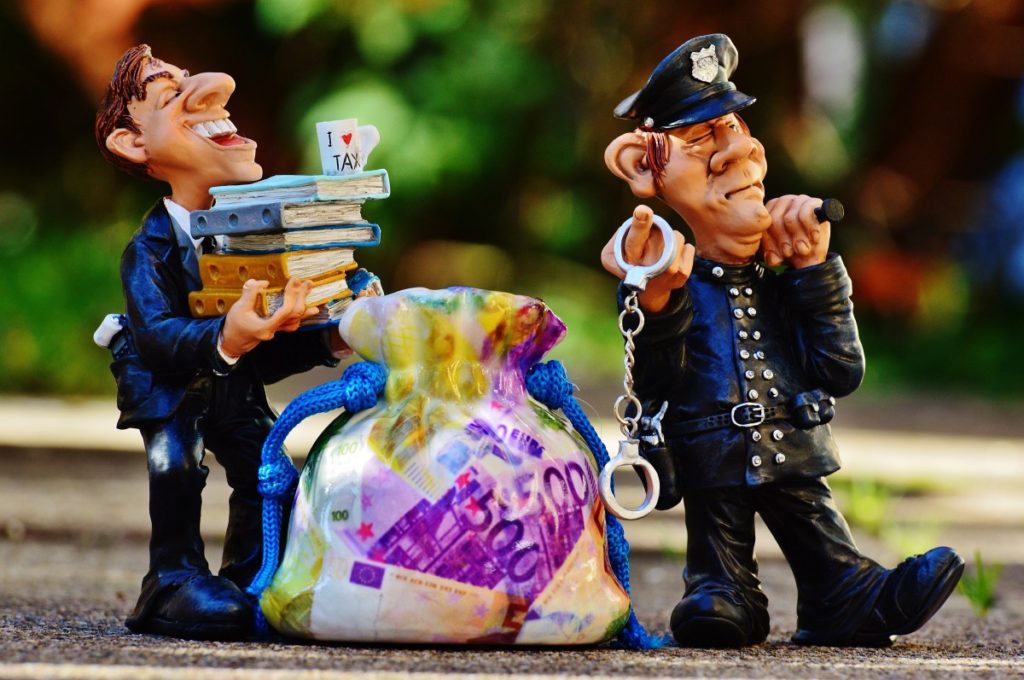 Kairos published an article on October 20 titled « The Special Tax Inspectorate and the leaks.(1) He noted the totally abnormal attitude of Yannick Hulot, one of the main officials of this administration in charge of the fight against tax fraud. This time, it is De Morgen and Humo who are the ones who push the nail in.(2)
In these articles, they explain how one of the most famous whistleblowers in the World, Brad Birkenfeld, proposed to the management of the ISI (Special Tax Inspectorate) about 100 files of Belgian tax evaders in tax havens in July 2019. This step was not intended to be remunerated but was done in exchange for a Belgian passport. It should be noted that the Belgian State provides for this kind of procedure for people who have rendered services to our country. The best known cases are footballers but there are many other examples.
Brad Birkenfeld had made the U.S. tax authorities $16.7 billion in the past. He also supports various tax departments around the world, including Bercy in France, which is claiming 4.5 billion euros from the Swiss bank UBS. One source estimated that Birkenfeld's move could have earned the Belgian state between 300 and 400 million euros initially, but that the threat would have triggered a much larger wave of repatriation of funds hidden by Belgians in tax havens.
Birkenfeld proposed to found an institution in Brussels to support and protect whistleblowers like the National Whistleblower Center in Washington. Birkenfeld and his lawyer were pushed around by the management of the ISI, which turned to the Aliens Office and the Brussels Public Prosecutor's Office. It was obvious that the Belgian government did not want to collaborate with Birkenfeld. Yannick Hulot was one of the persons in charge of this file for the ISI, the minister in charge was Alexander De Croo and the person in charge of the Brussels prosecution was Jean-Marc Meilleur.
Why would the Belgian officials in charge of the fight against tax evasion sabotage this approach, in a logic totally contrary to their mission? We will try to give you some keys that can be verified with a few clicks of the computer.
The articles in the Flemish press give some clues: during the negotiations, Birkenfeld had to prove his abilities by giving a file. This is the family Verlinden, shareholder of the insurance company Van Dessel Verzekeringen in Berlaar. However, when we look at the photos on the net, linked to this broker, we see that it is Alexander De Croo's father, Herman, who cuts the ribbon at the inauguration of the new headquarters of this company.(3) The latter does not live in the region and is not part of the mayor's political family.
It's fun! You will remember that in our October article, we noted the links between Yannick Hulot, the ISI official in charge of the file, and the Moorkens family. His wife belongs to this family, which is known to be one of the richest in Belgium. For many years, it was directed by Dominique Moorkens. However, the latter was a member of the Texaf board of directors for a very long time, together with Herman De Croo. We begin to understand better the lack of interest of Mr. Hulot for the approach of Birkenfeld…
The articles in Morgen and Humo do not mention any other names, with the notable exception of Pathok Chodiev and Alijan Ibragimov. These two members of the Kazakh Trio(4) are well known. They were prosecuted for receiving kickbacks in a power plant contract in Kazakhstan at the expense of Tractebel. However, they have benefited from a new law on penal transaction allowing them to escape conviction by paying a simple fine. This law was passed with the support of Armand Dedecker and Didier Reynders.
However, Kairos had reported in its October article the presence of a Russian secretary to Yannick Hulot. She was very interested in the issues that affected her compatriots. It is Marina Kondratieva.(5) Her profile intrigued the State Security, which began an investigation to determine whether she was a spy belonging to the Russian services.
Unfortunately, the inspector in charge of the case was dissuaded from continuing his investigations at the request of one of his bosses, Commissioner Frank Jaumin. It was he who ordered one of his inspectors, Nicolas Ullens de Schooten, to stop working on the trio when a parliamentary commission of inquiry was trying to understand the complicity of Chodiev and the others.(6)
Jaumin was an MR parliamentary assistant before joining the Sûreté and worked for Dedecker and Reynders. It should also be remembered that Didier Reynders' brother, Jean-Pierre, has twice remade the Russian embassy.(7) The section chief of the inspector in charge of the investigation who was under Jaumin's command resigned as well as Ullens de Schooten.
To conclude this little tour de table, it is important to know that Jean-Marc Meilleur has also resigned from his position as King's prosecutor in Brussels on October 24, 2021. He currently works in the communication agency Gosselin & de Walque, close to the Socialist Party.
His words, when he left, have a strange resonance: » The base is freedom and here I am about to find a great freedom « .(8)
What did he mean?
Notes et références
https://www.kairospresse.be/linspection-speciale-des-impots-et-les-leaks/?highlight=l%26%23039%3Binspection%20sp%C3%A9ciale
Cf. De Morgen du 7-12-2021: « En toen stuurde onze fiscus de beroemste zwartgeld-klokkenluider ter wereld weg » et Humo du 7-12-2021: « De North Galaxy papers : fiscus et justitie stuurdent's werelds beroemdste bankklokkenluider wandelen ».
Voir: https://www.kairospresse.be/bienvenue-en-ploutocratie-kazakhgate-afrique-reseaux-le-mr-a-tous-les-etages/?highlight=le%20dessous%20du%20kazakhgate
Cf. « State insecurity : can Belgium protect Eu and Nato ? » 7-10-2019 in EUobserver.

« Question immobilier, nos recherches nous font découvrir qu'en 2004, Jean-Pierre Reynders, le frère de l'autre, signe comme architecte le projet d'extension du bâtiment scolaire de l'ambassade de Russie. Son bureau d'architecte, L'Atelier, ne construit pas des bungalows à Charleroi, mais préfère les complexes de luxe, au Maroc par exemple. Nos informateurs nous disent que le frère de Didier Reynders pourrait également avoir participé à des travaux dans la maison d'un des membres du trio kazakh. Mais cela ne nous regarde pas… », https://www.kairospresse.be/bienvenue-en-ploutocratie-kazakhgate-afrique-reseaux-le-mr-a-tous-les-etages/?highlight=ambassade%20de%20russie. Voir aussi Le clan Reynders, aux éditions Kennes, https://kenneseditions.com/…/uploads/2021/04/DOSSIER_PRESSE…

Cf. La Libre du 24-02-2021, « Jean-Marc Meilleur, Procureur du Roi de Bruxelles, démissionne ».