At this first introductory hearing, Me Jacques Englebert was not yet able to plead, as the hearing was a vacation hearing. Shift hearings are hearings scheduled during the summer vacations, traditionally a period of leave for the judiciary. Therefore, no provisional measures could be taken yet.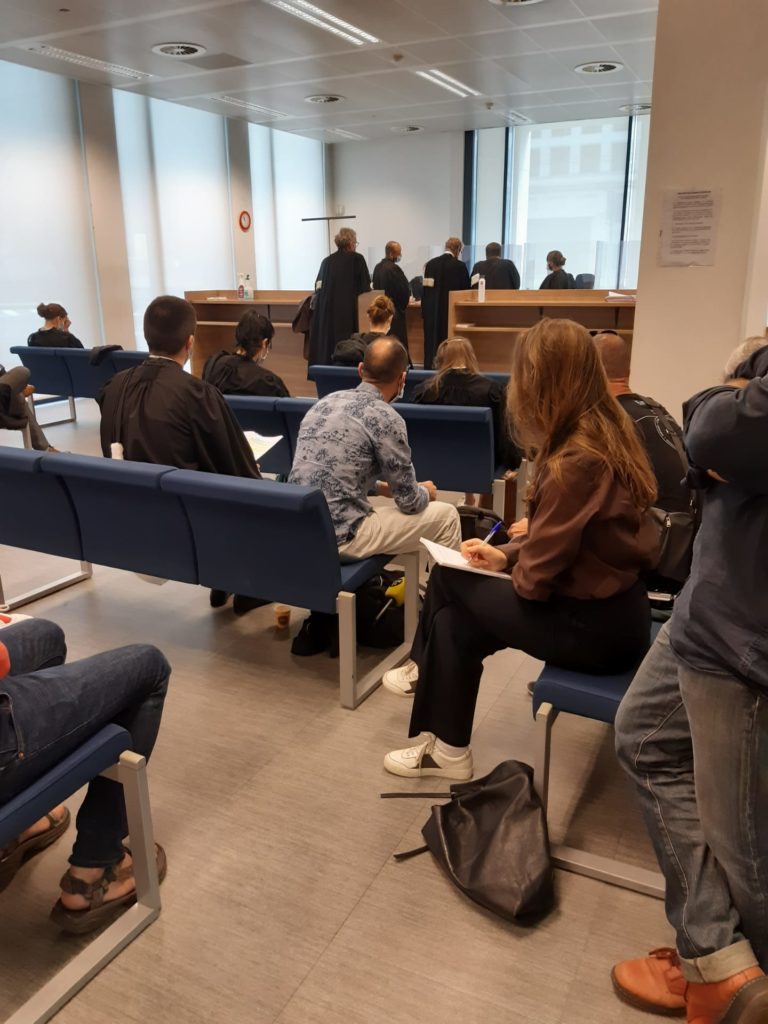 Google's lawyer asked for a conclusion before the next hearing. Result: Google will have until August 24 to provide its conclusions and a relay hearing is organized for September 3 where the date of the oral hearing will be set (there is no point in coming to support us on September 3, we will keep you informed of the date of the oral hearing). Mr. Englebert hopes that the latter will take place during the month of September. The purpose of this hearing will be to decide on interim measures, i.e. whether the videos censored by Google on the YouTube platform can be put back online or not.
Me Englebert took advantage of this hearing to recall that freedom of expression is a fundamental right, which is opposed by Google's terms of use. The European Court of Human Rights has repeatedly reminded us that information is a perishable good, which means that any decision that goes against the publication is very damaging to the media publishing the information.
More than 10.000€ in less than 24 hours!
Thanks to you, we have already raised 10305€ in less than two days, we thank you from the bottom of our hearts! We understand how important this case is for you, for all of us. A case like ours, and even more so a case against a company like Google, is necessarily a very expensive case. Without you, we couldn't do it!
We will be fully transparent about the management of these funds and the legal fees and expenses associated with the case. Furthermore, we undertake to provide donors who so wish with details of the costs and fees charged to the case at the end of the procedure, but also during the course of the procedure when it has made sufficient progress.
HELP US
We are appealing for donations to fund this judicial initiative. As soon as the main request (to put the video of the Great Debate back online) will be examined under the benefit of urgency, the procedures will follow one another very, very quickly. So it is really urgent that we can raise the necessary funds!
The objective is to reach a budget of 20.000€ to cover all or a good part of the first instance.
Make payment to :
Account owner : Kairos asbl
Account number: 523–0806213-24
IBAN : BE81 5230 8062 1324
SWIFT : TRIOBEBB
Bank : Triodos
Indicate in communication « Google citation support ».
Or on PayPal with « Google Quote Support » in communication
https://www.paypal.com/donate…
SUPPORT FREE JOURNALISM!
https://fr.tipeee.com/kairos-presse
https://www.kairospresse.be/abonnement/