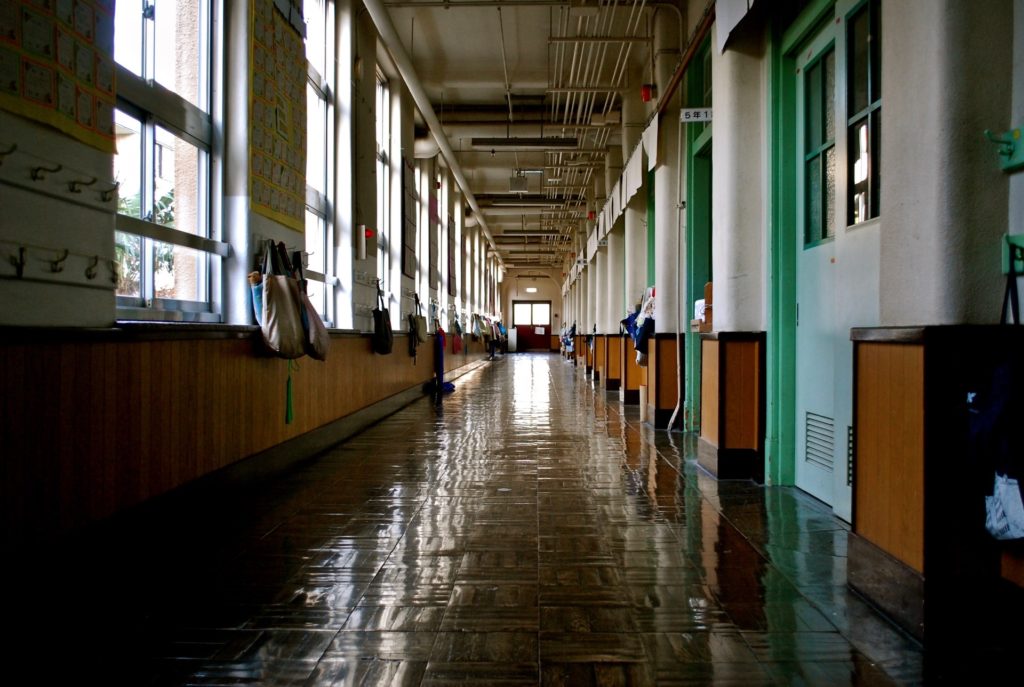 I am a computer scientist and a freelance journalist, but above all a family man. I have two daughters, one 3 years old and one 6 years old. This weekend, we got a phone call from the headmaster of my daughters' school located in a town in Brabant-Wallon, which until now seemed to be somewhat spared from these extreme measures, which make no sense at all according to me and many of my friends.
According to my sources, most of the teachers at this school are vaccinated against this covid-19 disease, but on Friday, my oldest daughter's teacher tested positive.
We were then offered two choices: either to have our daughter tested as soon as possible (RT-PCR test), with a second test within seven days of the so-called « high-risk » contact, or to keep our daughter at home in quarantine for two weeks, which will deprive my child of three weeks of contact with her friends since this period will be followed by the All Saints' Day vacations. Also, and I find this absurd, his sister can go to school without a test.
However, we know that it is at a young age that socialization is built, even though they have already been deprived of school for many weeks during the first confinement in 2020.
When will it stop?
Is it not the role of teachers and school directors to train, to participate in educating our children and prepare them to be members of tomorrow's society and consequently to inculcate in them the rules of common sense, of group manners, to protect them without transmitting to them the unlimited fear of adults, while we have been living for the last two years in a frenzy that has nothing scientific about it anymore.
Babies are born in front of masked parents and midwives, there is only talk of covid and pass everywhere and all the time. We can no longer go to places of entertainment (restaurants, discos, concerts, theaters …), if we have not made the free and informed choice to be vaccinated!
By dint of this, are we not going to create a society of fearful and distrustful citizens? Aggressive towards others who are not like them or think like them? Will all the so-called « non-conformists » be permanently hounded, rejected from the group?
My reflective father's heart cries out at how much our world is losing its humanity.
We can analyze it from the human side, but we can also do it from the legal side:
May 10, 2007: Law to fight against discrimination.
Belgian Constitution, Title II Article 11 : The enjoyment of the rights and freedoms granted to Belgians must be ensured without discrimination. To this end, the law and the decree guarantee the rights and freedoms of ideological and philosophical minorities.
Finally I would like to point out the article 23 and 24 of the constitution:
Art. 23
Everyone has the right to lead a life of human dignity.
To this end, the law, decree or rule referred to in Article 134 shall guarantee, taking into account the corresponding obligations, economic, social and cultural rights and shall determine the conditions for their exercise.
These rights include, but are not limited to:
1° the right to work and to free choice of a professional activity within the framework of a general employment policy, aiming, among other things, at ensuring a level of employment that is as stable and high as possible, the right to fair working conditions and remuneration, and the right to information, consultation and collective bargaining;
2° the right to social security, health protection and social, medical and legal assistance;
3° the right to decent housing;
4° the right to the protection of a healthy environment;
5° the right to cultural and social development ;
6° the right to family benefits.

Art. 24

§ 1er . Education is free; all preventive measures are forbidden; the repression of offences is regulated only by law or decree.

The community ensures the free choice of parents.

The community organizes education that is neutral. Neutrality implies respect for the philosophical, ideological or religious views of parents and students.
Is this the society we want for our children, the future adults of tomorrow(1)?
Olivier Leboutte